Neighbouring communities
We work within four neighbouring towns situated on the outskirts of Patagonia Park Argentina to promote the development of ventures linked to the restoration of ecosystems and wildlife observation tourism.
Perito Moreno
Perito Moreno, located on the RN 40, is a convenient stop for refueling, shopping, and accessing an ATM. Before visiting the Cueva de las Manos park, we recommend a visit to the Carlos Gradin Archeology Museum, which provides an excellent introduction to the region's first hunter-gatherers' way of life. You can also check out the famous Cafe Iturrioz located in the beautiful Iturrioz building, where you can enjoy a drink at the bar and explore the art exhibitions frequently held there.
Perito Moreno Tourism Office
Av. San Martín corner National Gendarmerie
Tel/WhatsApp: +54 9 297 623 8811
+54 9 297 418 1910
turismoperitomoreno@gmail.com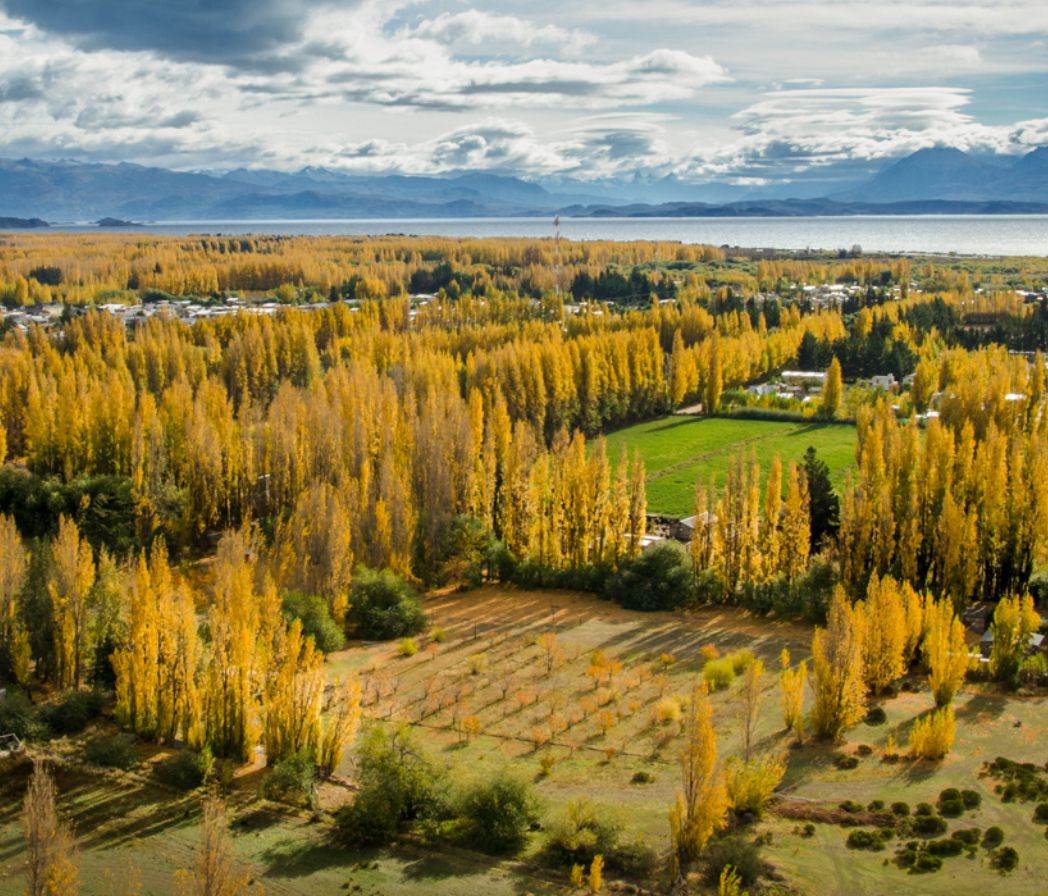 Los Antiguos
This charming town is situated near the Chilean border and rests on the edge of Lake Buenos Aires, at the base of the mountain range. It's renowned for the abundance of cherry farms that produce a variety of other delectable fruits. The lake offers water activities, including kite and windsurfing, as well as fishing. Exploring the various viewpoints around the city is a must, as the stunning views of the productive valley, the lake, and the mountains are breathtaking.
Los Antiguos Tourism Office
Lago Buenos Aires 59
Tel/WhatsApp: +54 9 2976 21-2055
turismolosantiguos@gmail.com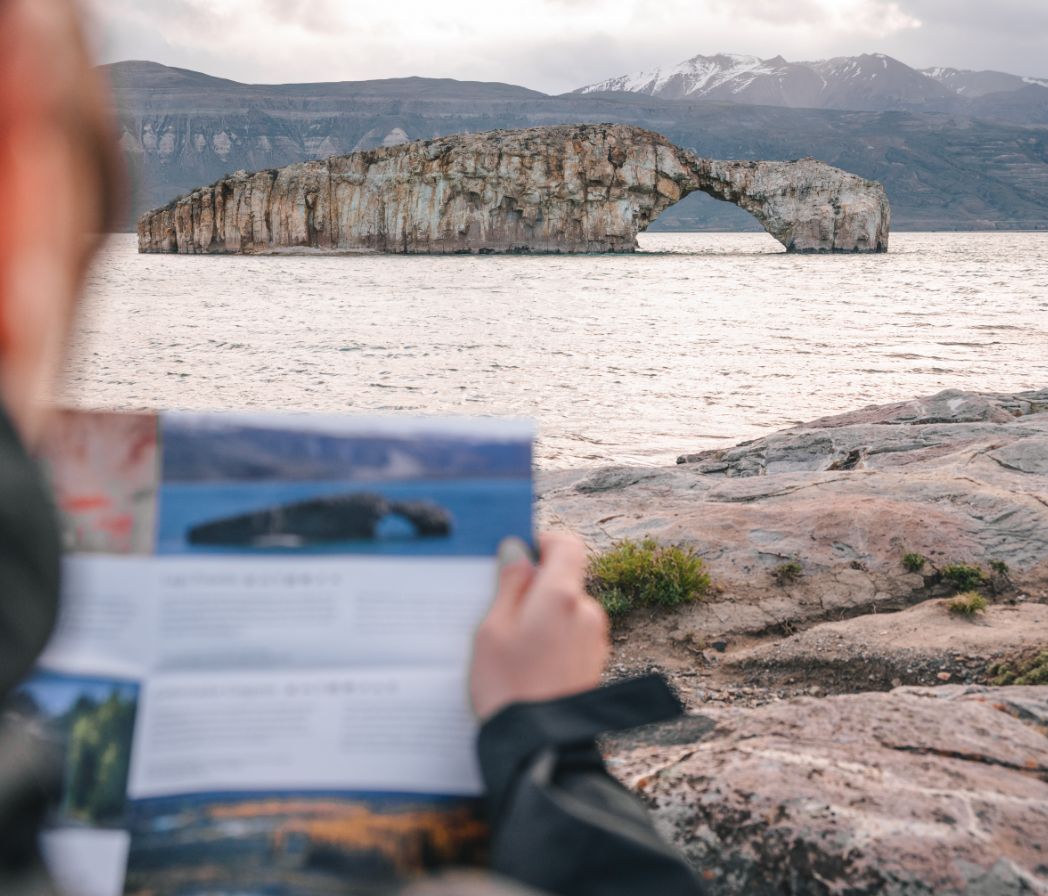 Lago Posadas
This town is unique because it boasts two lakes, Posadas and Pueyrredón, which are connected by a narrow strip of land called an isthmus. It's a tranquil destination where visitors can relax and enjoy nature, as well as indulge in fishing. The accommodation options vary, including campsites. Those interested in visiting the Perito Moreno National Park can take Provincial Route 41 South from Lake Posadas, but only 4×4 and tandem vehicles are recommended for this route.
Lago Posadas Tourism Office
Av. San Martin corner El Amancay
Tel/WhatsApp: +54 9 2975 062765
informeslagoposadas@santacruzpatagonia.gob.ar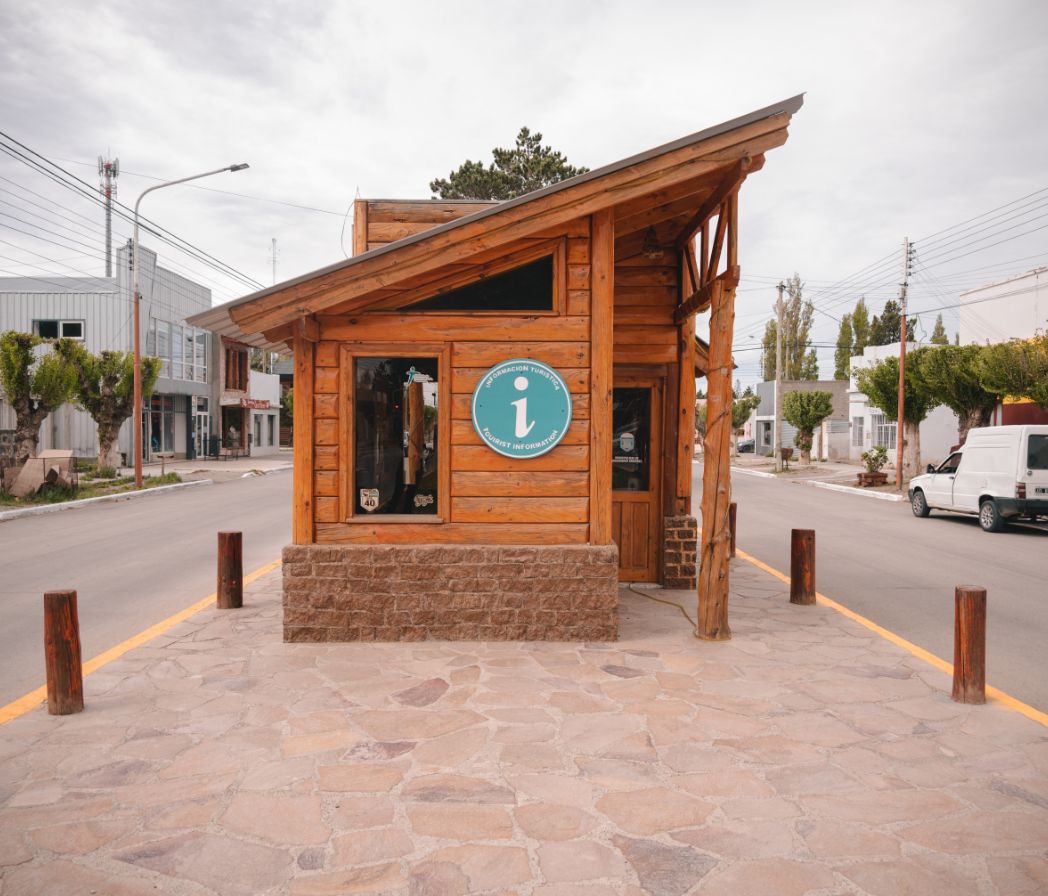 Gobernador Gregores
Located in the heart of the Santa Cruz province on Route 40, this town serves as the primary gateway to the Perito Moreno National Park, which is situated 220 km away. During the summer season, the weather is pleasant and ideal for taking a walk along the Paseo de los Artesanos where you can find a variety of locally made products such as jellies, jams, liqueurs, and spun wool. The town also offers excellent gastronomic options, accommodation, and rural tourism opportunities in nearby ranches.
Gobernador Gregores Tourism Office
Av. San Martín 514
Tel/WhatsApp: +54 9 2962 408642
turismogg@outlook.com